We make theatre that is uncommon and unafraid... we make theatre you've been waiting for.
Black Apple Theatre believe that each work should originate in a passionate commitment to meeting a need unfulfilled, or in telling a story untold, and our audiences have always rewarded that belief.
Our working feminism enshrines the right to self-determination. Our queerness defies the limitations imposed on us by hetero/cis-normative culture.
Since the company's inception in 2006, Black Apple's manifesto has evolved to include the following aims:
To provide a platform for feminist and queer feminist artists to represent themselves in the wider cultural narrative.
To make opportunities for sustained collaboration between feminist and queer feminist artists.
In practice, this makes queer feminist leadership integral to our company and queer feminist stories central to our stages.
Black Apple Theatre is currently driven by director/composer duo Cheyney Caddy and Tiffanni Walton, whose collaboration spans nearly a decade. Their joint fascination with language and music continues to be played out in their works for Black Apple.
"Black Apple Theatre… reminds us why well told stories can reach our hearts and change how we see the world" – aussietheatre.com.au
"Black Apple Theatre displays oodles of talent, heaps of enthusiasm and a fresh and intelligent insight" – australianstage.com.au
CO-FOUNDERS
Cheyney Caddy and Chanelle Sheehan
KEY CONTRIBUTORS
Cheyney Caddy, Tiffanni Walton, Christie Widiarto, Jess Keefe, Alicia Beckhurst, Deb Ferris, Chanelle Sheehan, Debra Hallam, Christopher Payne and Jeminah Alli Reidy.
For a full list of contributing artists and crew please refer to Past Shows.
25 & 26 November, 2022
7.30pm
Goods Shed, Castlemaine
24 – 28 January, 2023
7.30pm
28 January, 2023
2pm
Bluestone Church Arts Space, Footscray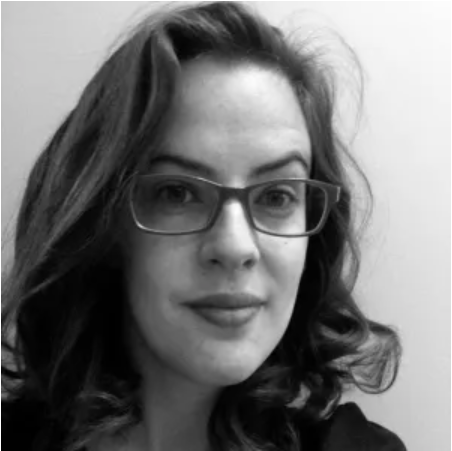 DIRECTOR, PLAYWRIGHT, PRODUCER,
CO-FOUNDER AND ARTISTIC DIRECTOR
Cheyney trained as a director at the Victorian College of the Arts. In 2006 Cheyney co-founded Black Apple Theatre Company, for the purpose of giving young performance-makers sustained opportunities for collaboration and investigation.
Cheyney's most recent directing credits include: Two Weeks with the Queen (2011), Songs (2011), Girls Do Gertrude! (2012), Weir Be Dragons! (2012), Look at the Funny Lady! (2014), The Seagull (2016) and Untouchables (2020). In 2013 Cheyney was commissioned by Ballarat's Arts Academy to direct their production of The Company of Wolves, an adaptation of Angela Carter's radio play of the same name.
As a writer, Cheyney's work has appeared in a number of publications, including the the 2007 edition of the short-fiction anthology Verge. The Ragged Festival, Cheyney's first work as a playwright, was selected for inclusion in the 2008 Monash University Artistic Development Festival and her second play Songs (2011) was chosen by the Kingston Arts Centre for inclusion in their New Blood programme. Her most recent work as a playwright was Weir Be Dragons!, a Deaf-accessible children's play produced with the assistance of Yarra Ranges Council and Montrose Town Centre.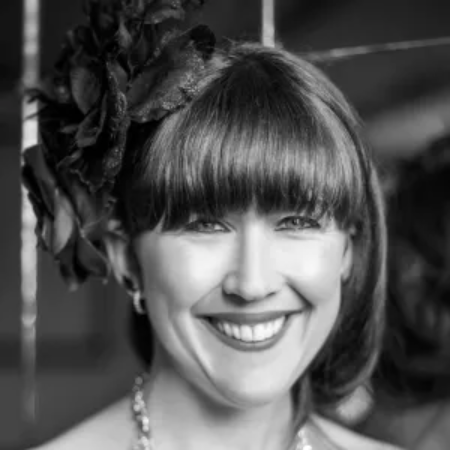 COMPOSER, CREATOR AND ARTISTIC DIRECTOR
Tiffanni has studied music in Australia and internationally, and has an Honours of Music Performance (Monash University) specialising in jazz piano. Prior to this she completed a Bachelor of Music and a Bachelor of Performing Arts at Bishop's University in Quebec, Canada.
Tiffanni has been involved in many productions and performances of which demonstrate her ability to work in a vast array of musical styles and forms. Her credits as Composer and Musical Director include A Clockwork Orange (2008), In his Own Write (2008), The Laramie Project (2008), Widows (2009), Songs (2011), Girls Do Gertrude! (2012), Weir Be Dragons! (2012) and Look at the Funny Lady! (2014).
In recognition of her creative contribution to the Black Apple Theatre, Tiffanni was made Artistic Director in 2013. Her most recent commissioned composition project was a vocal score for Ballarat Arts Academy's production of the adapted radio play, The Company of Wolves.
In addition to her work in live theatre Tiffanni has also achieved a reputation as a performer, arranger and accompanist. Over the past five years she has been in partnership with countertenor cabaret artiste Mama Alto embracing the language of the jazz and blues tradition to create politically rebellious cabarets. Under the stage name Miss Chief she has performed at notable venues and festivals throughout Australia and internationally including Arts Centre Melbourne, Melbourne Recital Centre, Brisbane Powerhouse, The Butterfly Club, Hares & Hyenas, The World Famous Spiegeltent, The Melba Spiegeltent, Chapel Off Chapel, Sofitel Melbourne On Collins, The Copa Room (Havana, Cuba), Festival of Voices (Hobart), Darwin Arts Festival and Adelaide Cabaret Festival. In addition to her work with Mama Alto, Tiffanni has also collaborated and performed with Australian royalty vocalists such as Paul Capsis, Ali McGregor, Kate Cebrano, and Katie Noonan.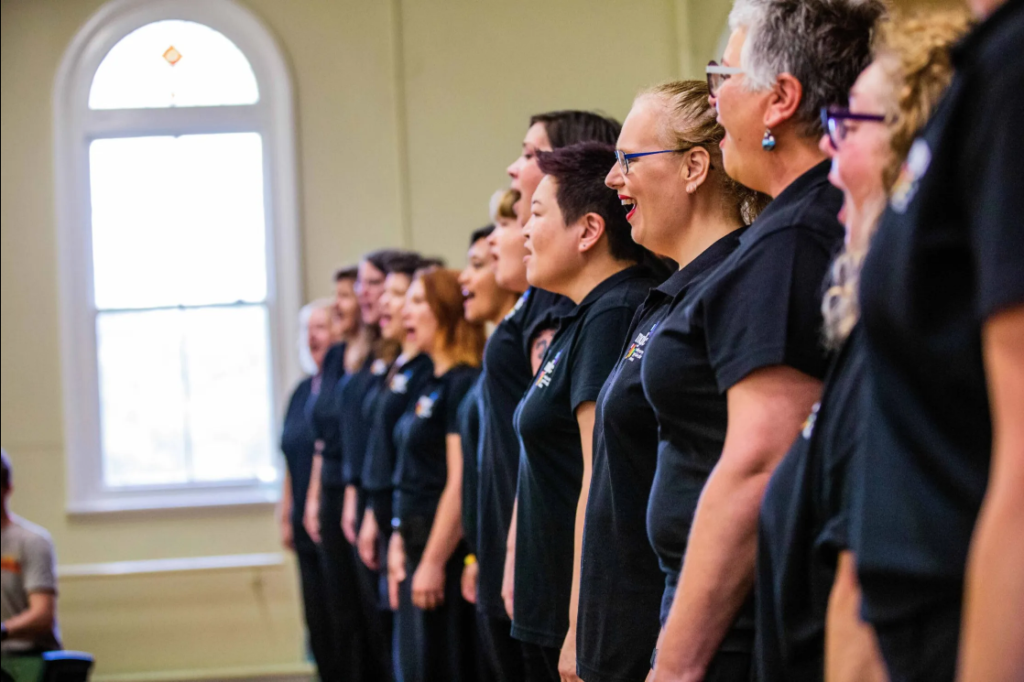 MELBOURNE GAY & LESBIAN CHORUS
Black Apple Theatre is proud to partner with Melbourne Gay & Lesbian Chorus to deliver their 30th anniversary celebrations in the shape of a multifaceted program of public performances and events across Victoria.
We know that, empirically, queer narratives make a difference to the perception held by the wider community of LGBTQIA+ people, including influencing their behaviour at the polls on queer rights and issues. At Black Apple we have always believed that we shape the world we hope for through the stories we tell about ourselves, which is why our artistic practice for the last decade has centred upon creating social justice, particularly for the LGBTQIA+ community.
The same values informed our decision to partner with MGLC to produce their 30th anniversary season; artistically the performance outcomes are very different to Black Apple's usual fare, but we see it as a perfect values fit in terms of creating opportunities for LGBTQIA+ people to self-represent, to tell their stories to the wider community and to create inclusive safe cultural and social spaces through community engagement and participation.