Thrive is the story of the trailblazers and future-makers.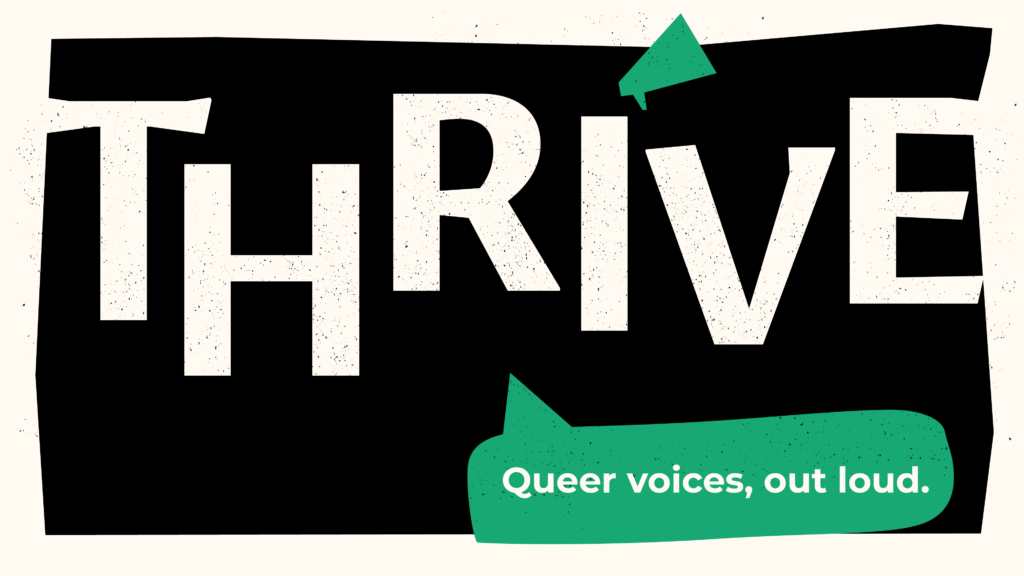 Thrive: Queer voices, out loud.
Created by Cheyney Caddy, Ally Riches and Tiffanni Walton
An original work of verbatim theatre based on the stories of LGBTQIA+ Victorians, young and old.
Real life, larger than life and in their own words.
In Thrive, the rebel theatre-smiths of Black Apple Theatre set out to make some noise in the silence surrounding Queer experience; harvesting true tales from the mouths of those who made history and those who continue to shape it, and transplanting them into a lush theatrical landscape where music and narrative intertwine.
This is the story of planting the seed. This is the story of watching it grow. This is the story of how to thrive.

Black Apple Theatre is inviting the community to come together for the premiere performance of this compelling new work as it appears on Australian stages for the first time.
Content Warning: Thrive is a work that belongs LGBTQIA+ community. There's brilliance and there's deep shadow in the stories it contains. Thrive contains references to thoughts of suicide, and experiences of homophobia and transphobia.
Header Image credit: Ally Riches
MIDSUMMA FESTIVAL
24 – 28 January, 2023
7.30pm
Bluestone Church Arts Space, Footscray
FROLIC FESTIVAL
11 February, 2023
4pm
Eureka Centre Auditorium,  Ballarat
Black Apple Theatre Is An Independent Company Giving Voice To Queer Feminist Narratives